Including or excluding a customer signature line on an estimate or invoice
By default, estimates and invoices include a customer signature line, but you may want to exclude this information from your estimates or invoices.
---
Open an estimate or invoice that you wish to modify. Tap on the Edit button to begin editing.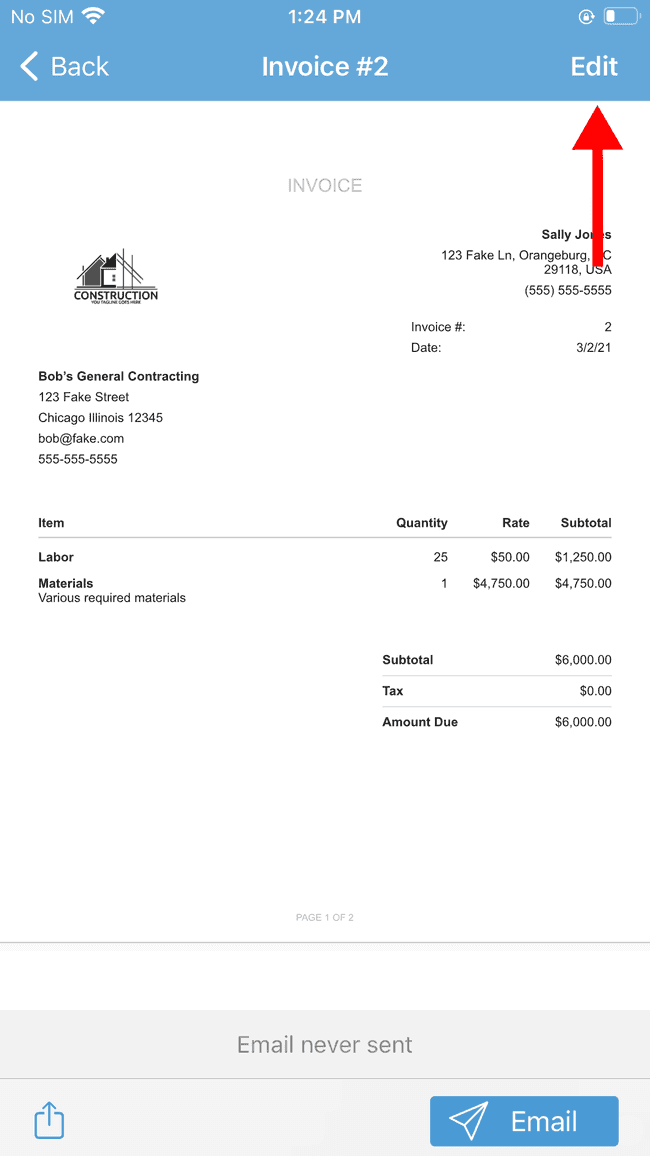 Scroll down to the SIGNOFF INFORMATION section.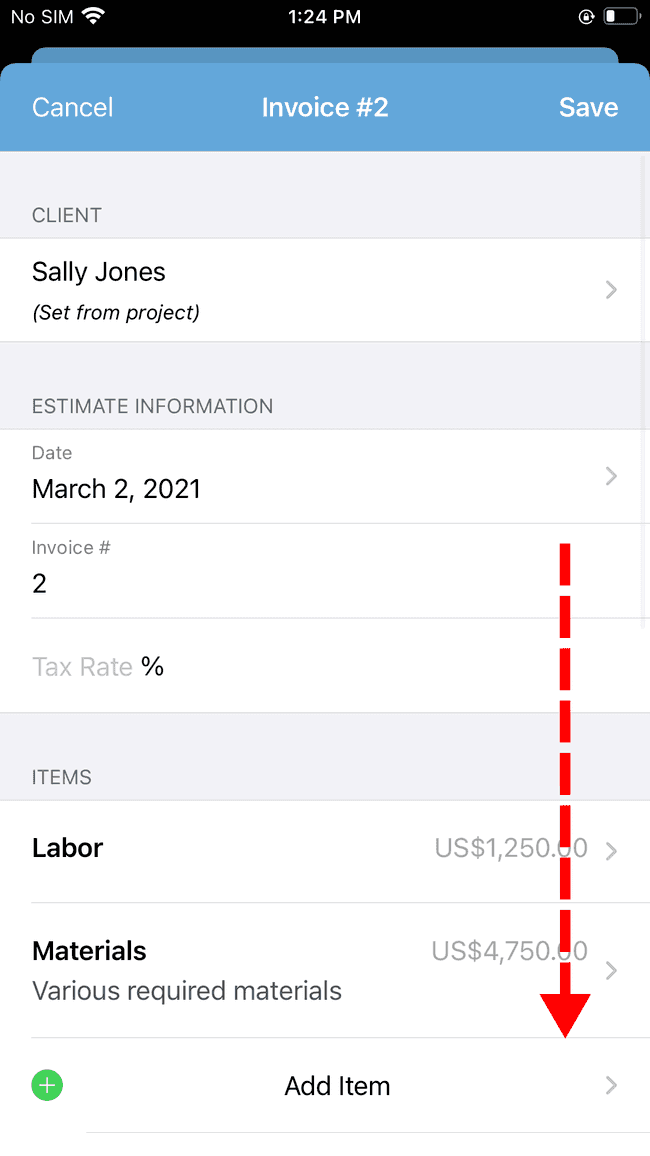 By default, the toggle button to Include Signature will be turned on. If you want to exclude the signature line from your document, tap on the switch to turn off "Include Signature". (Note: If you turn off "Include Signature" from an estimate or invoice, the "Include Signature" toggle button will be turned off by default the next time you create that particular document type.)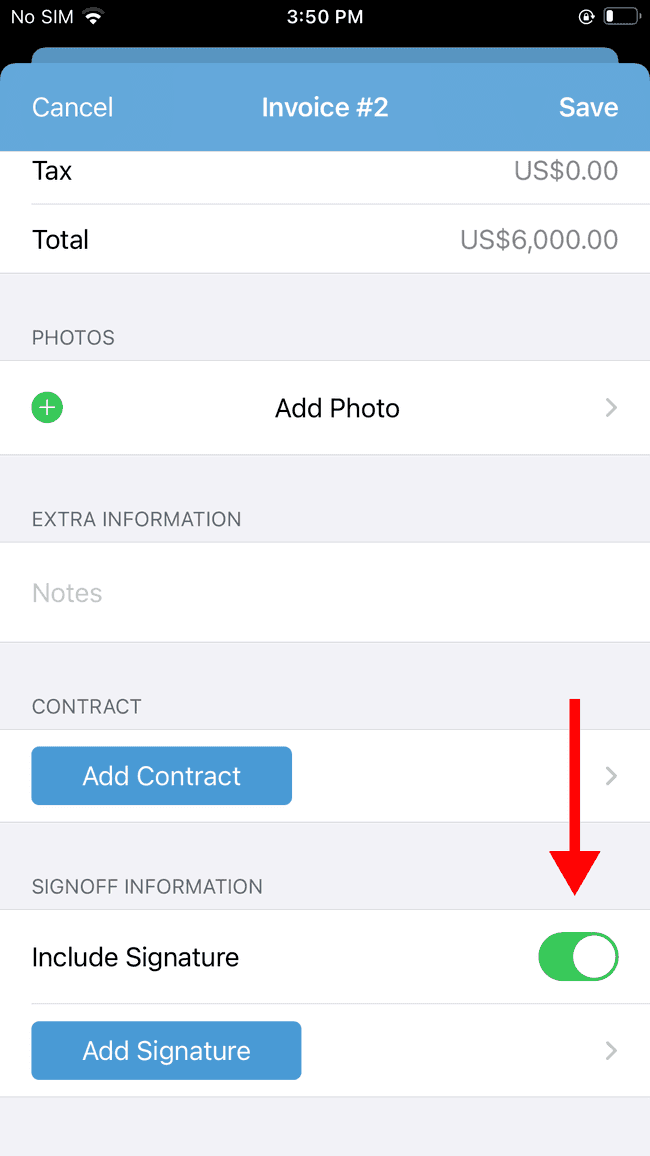 If you'd like to add a signature, tap on Add Signature.
Sign directly on your screen, and then tap Done.
If you're not satisfied with the signature or wish to make changes, select Change Signature or Remove. When you're finished editing the estimate or invoice, tap on Save.
The signature line will appear in the estimate or invoice.